ISO 27001
ISO 27001 Information Security Management Systems
We design and implement Quality Management Systems to meet the requirements of ISO 27001 Certification.n
ISO 27001 is the internationally recognized standard offering a comprehensive set of controls.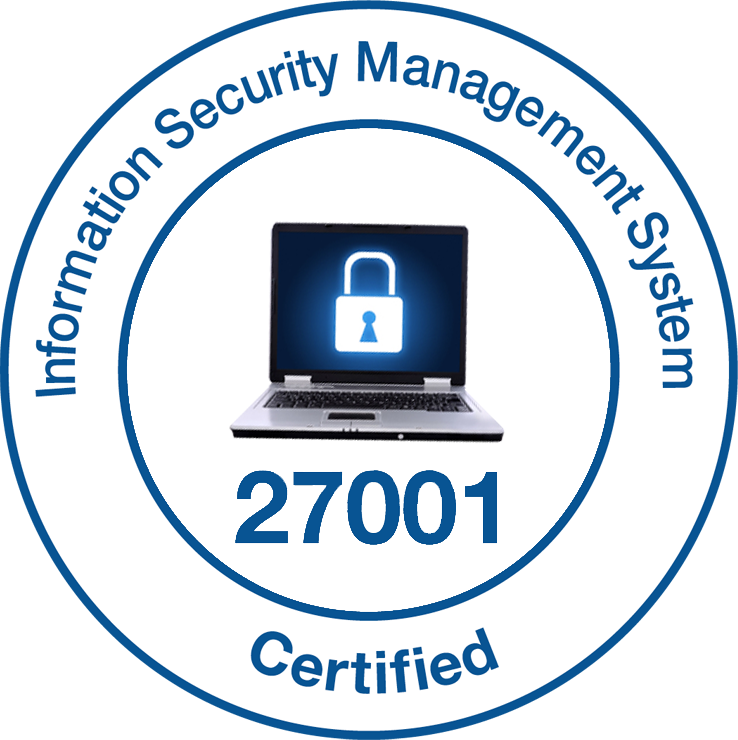 Including best practice in information security, for a company to manage it's information security.
The basic components of the standard are confidentiality, integrity and availability and these are applied to
ten defined categories within an organization.
It is based on ISO 9001 and offers an auditable management system to reduce the risks to the organizations in
formation assets.
It also offers both clients and suppliers the confidence to trust an organization with the safe keeping of th
eir information.
Increasingly organizations want to know how safe suppliers of IT systems are, as more companies now see certi
fication to ISO/IEC 27001 as a prerequisite for doing business.
What are the benefits of ISO 27001 Certification to me and my organization?
Attaining the standard makes a public statement of your capability, without revealing security processes o
r opening systems to second party audits.
How can ISO 27001 Certification help me to gain business?
Powerful demonstration of an organizations commitment in managing information security

ISO 27001 has been recommended by the UK Data Protection Commissioner as one way in which organizations can demonstrate they meet the requirements of the standard.

ISO 27001 demonstrates the independent assurance of your internal controls and meets corporate governance and business continuity requirements

Independently demonstrates that applicable laws and regulations are observed

Provides a competitive edge by meeting contractual requirements and demonstrating to your clients that the security of their information is paramount
What are the internal benefits of ISO 27001 Certification for my business?
It will help to make staff aware of their individual duties in protecting the organizations sensitive data

organizations can use the standard to provide relevant information about information security to customers

ISO 27001 independently verifies that your organizational risks are properly identified, assessed and managed, while formalizing information security processes, procedures and documentation

Demonstrated senior management's commitment to the security of its information

The regular assessment process helps you to continually monitor your performance.

The standard ensures controls are in place to reduce the risk of security threats and to avoid system weaknesses being exploited. It will also help an organization to develop a business continuity plan that will minimize impact of any security breaches